Smart Craftsmen manufactures a wide range of wall ties for the construction industry. Below is a description of the various available types of wall ties and their uses, features and benefits. Ensure that you can make an informed decision when choosing a Smart Craftsmen product. If you still need more information about types of wall ties, please feel free to contact one of our friendly technical advisors who will be happy to assist you.
Type 1 wall ties
The Type 1 Wall Tie is a heavy-duty wall tie designed for use in high-rise, public and commercial buildings. Its innovative shape and design gives it exceptional strength and must meet the requirements set out in DD140: Part 2. The Wall Tie is designed to exceed these requirements and can be used in buildings of any height throughout the UK. Its innovative, unique design gives it superior strength, and its shape and fine micro-coating ensure that moisture does not pass through the body of the tie.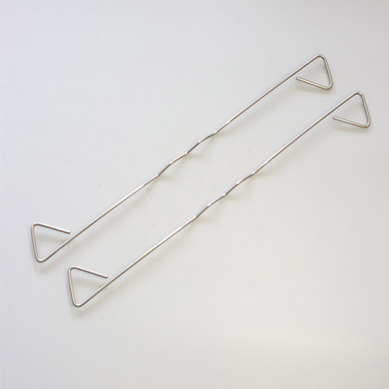 Type 4 Wall Tie
Type 4 wall ties
The Type 4 wall tie is a lightweight wall band used to join two masonry blades together. Designed for use in domestic dwellings up to 10 m high. Type 4 wall ties are suitable for cavities up to 100 mm and must comply with the standards listed in BSEN 845-1. The Type 4 wall tie is suitable for cavities from 50mm to 150mm and can be used in the construction of domestic houses up to 10 metres in height. Altitude and wind speed restrictions may apply.
Independent tests have proven the Type 4 wall tie has a measured dynamic stiffness of <4.8MN/m3 when installed at a standard 2.5 ties/m2 spacing and is, therefore, suitable for internal separating (party) walls of new-build attached dwellings with cavities from 50mm to 150mm.
The Type 4 wall tie can be used with all approved robust details for cavity masonry separating walls, whether traditional or thin-joint blockwork. The use of these details eliminates the need for pre-completion sound testing. If you want to get more information about the different types of ties wholesale, welcome to contact us today or request a quote.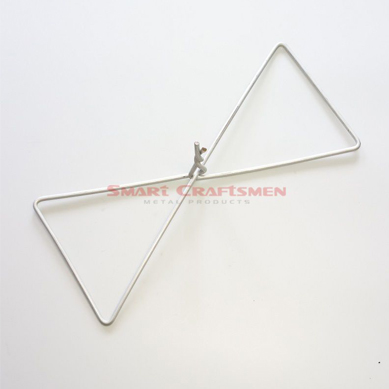 Butterfly Wall Tie
Butterfly Wall Tie
The Butterfly Wall Tie is made from mill galvanized & hot-dipped galvanized steel wire, stainless steel wire. It is used for connecting brick cavity walls. It is suggested to use 3-4 Butterfly Wall ties per m2. To calculate the length of the Butterfly Wall Tie required to deduct 20-50 mm from the entire wall thickness including the cavity.
Double Triangle Wall Tie
The Double triangle wall ties offer a practical and cost-effective solution for masonry cavity walls in box form domestic dwellings of up to a maximum of 10m in height. Used for cavities from 50mm to 70mm. it is manufactured from 4.0mm galvanized steel wire or stainless steel wire(1.4301). Meets the requirements of BS EN 845-1:2003 and according to the standard of PD6697.